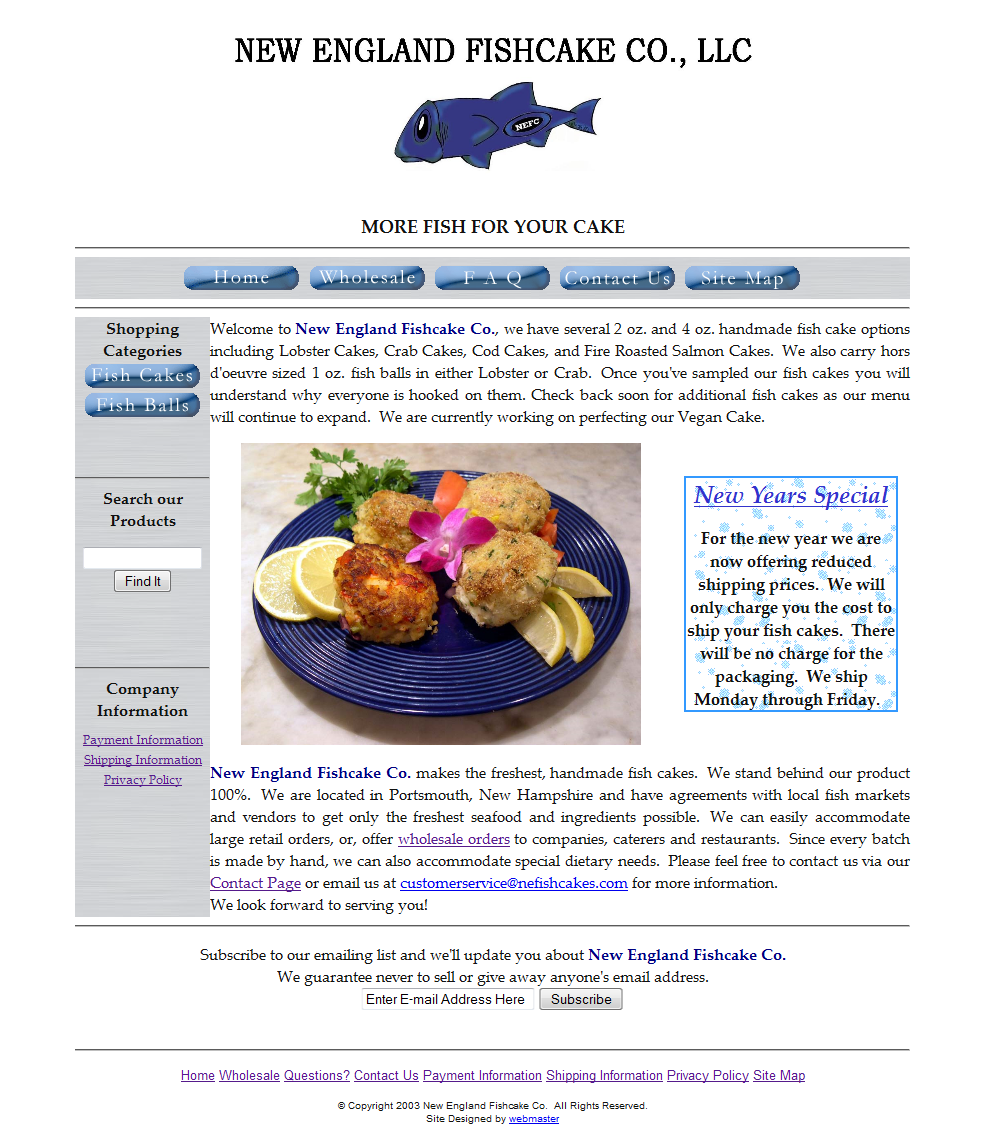 Overview
Hired to create an ecommerce site marketing all of the products for sale from 2003 to 2004 using the agoracart cgi ecommerce script. html based design that was also integrated into agoracart template system to provide a smooth transition between all pages.
Site Description
A Portsmouth, New Hampshire based distributor of handmade fish and crab cakes.
Marketing
Search Engine Optimization (SEO), letter header, receipt and business card creation to including logo, email list management, assistance in capturing product images.
Services
Project details